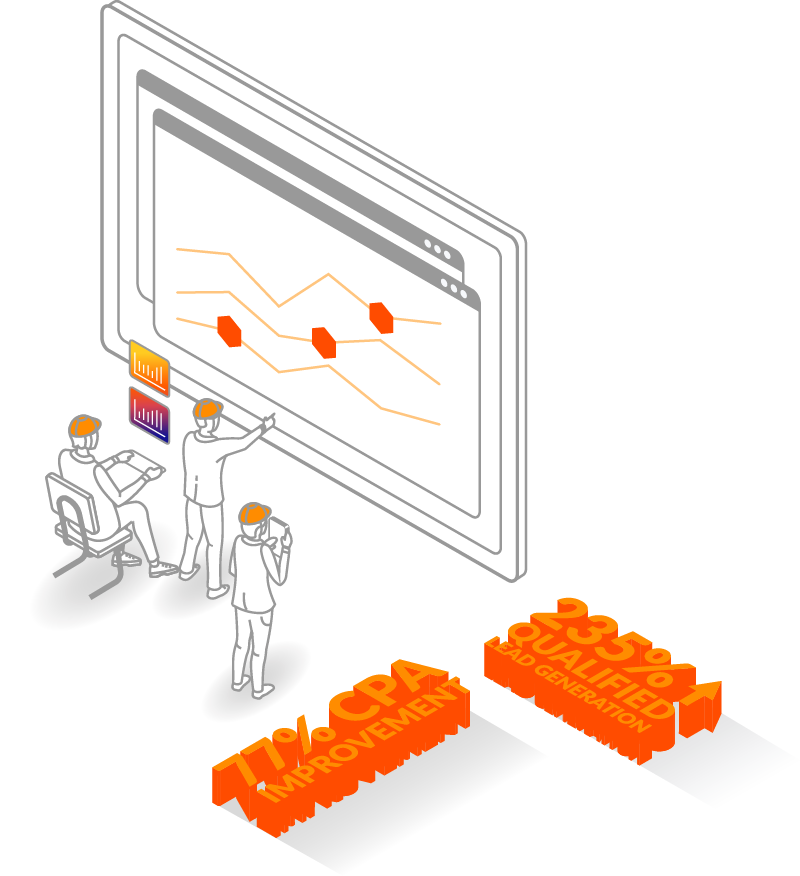 Own all of your growth opportunities.
Turn your marketing efforts into a reliable pipeline of new customers. Bring us in as your partner team to accelerate your growth and boost performance by leveraging Topic Intelligence™.
Empower your Search Advertising efforts with Topic Intelligence™. Expect performance, scalability and transparency.
Organize and boost your SEO efforts with Topic Intelligence™. Expect organic results, boosted rankings and dependability.
Get transparent attribution metrics for all your marketing efforts, and build new Topic Journeys to Conversion for your customers.
It's the level of attribution you need: turnkey and accurate – to help you optimize your marketing spends across the board.
Contextual Display Advertising
Empower your scaled display advertising efforts with our Topic Intelligence™.
Turn this volume channel into a quality driven acquisition effort by targeting only the Topics that represent the most opportunities for your brand.
Reach your potential customers in a contextual moment when their real intent to engage with your brand is at its peak.
Empower your Brand by Evolving your Brand Experience and all your Brand Assets.
Elevate your Brand Identity. Upgrade your Brand Experience. Boast World Class Branded Assets. Transform your Website & Platform UX.